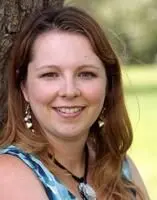 Dr. Humbke's post-secondary education began with the completion of a Bachelor of Science degree with a Specialization in Psychology at the University of Alberta. Dr. Humbke continued her studies at the University of Calgary where she received her Masters of Science and Ph.D. in Clinical Psychology (CPA accredited program).

The Clinical Psychology program provided intensive education and training in psychopathology, assessment, and therapy for both children/adolescents and adults. Although Dr. Humbke received supervised experience in the assessment and treatment of both children and adults, the majority of her supervised experience has been with children and adolescents, including working with children with medical conditions, adolescents with addiction problems and within an inpatient mental health program, and children and families in community mental health settings.

Dr. Humbke then completed her APA and CPA accredited internship at the Alberta Children's Hospital in Calgary. During this year-long internship, she gained further experience in the areas of Pediatric Psychology (Gastrointestinal and Asthma Clinics), Child Abuse, Fetal Alcohol Syndrome, and Oppositional Defiant Disorder (ODD).

Dr. Humbke moved to Auckland, New Zealand for three years where she gained tremendous experience working in a community mental health setting, assisting clients from diverse multi-cultural backgrounds. She worked with children and adolescents and their families with a wide variety of presenting problems including behaviour problems (ADHD, ODD), learning problems, autism spectrum disorders, depression, anxiety, and parent-child relationship problems.

Upon returning to Canada, Dr. Humbke then joined the Treatment-Resistant ADHD Clinic, a specialized multi-disciplinary mental health service within Alberta Health Services for children and adolescents. Within this setting, Dr. Humbke has gained invaluable experience providing assessment, therapy, and consultation for complex presenting issues related to ADHD (learning problems, autism spectrum disorders, anxiety, depression). Through the experience of working within a multidisciplinary team, Dr. Humbke has gained knowledge of all issues surrounding ADHD including medication, related sensory problems, education and learning concerns, and family issues. Dr. Humbke has had specific training and developed extensive experience with Cognitive-Behavioural Therapy for depression and anxiety including generalized anxiety, separation anxiety, specific phobias, social phobia, and Obsessive-Compulsive Disorder (OCD). She also has received specific training in the assessment of Autism Spectrum Disorders using gold-standard assessment measures such as the Autism Diagnostic Observation Schedule (ADOS) and the Autism Diagnostic Interview-Revised (ADI-R).

As a result of her cumulative training and experience, Dr. Humbke is able to offer a comprehensive range of services related to mental health, behaviour, developmental, and learning difficulties for children, adolescents, young adults, and their families. Her private practice consists of primarily assessment and therapy, with the possibility of consultation to schools or primary care physicians.